Details

Published on Tuesday, 07 July 2015 06:30
Details

Published on Saturday, 04 July 2015 19:14
Paul Craig Roberts, "Greece and Other Musings on 4th July", PaulCraigRoberts.org (03 July 2015)
If you become stuck in a boring July 4 hot air speech, distract yourself with this question: Are the values that Western civilization allegedly represents still extant? You don't need to get heavy into philosophy. See if you can find any of the professed values reflected in current events.
Details

Published on Saturday, 04 July 2015 16:30
Lucy Marskell, "Choose the Right Jesus : Spoken Word for Mormons", LoveYourAnemones Youtube channel (04 July 2015)
Is the Jesus of Mormonism the same as the Jesus of the Bible? Lucy Marskell (#CTRJesus) invites all to check out this spoken word to find out more.
Details

Published on Friday, 03 July 2015 07:00
Mark Crispin Miller, "Evaluating the Consequences of the Post-9/11 Era : Redirecting Our Future", johnmiglietta Youtube channel (02 June2015)
The social engineering of populations through the psychological meme "conspiracy theory" or "conspiracy theorist" has been the subject of a number of programmes at TMR over the past couple of years (here, here and here), and it continues to be a matter of great concern to me. As more and more moves are made by the political elite to associate with terrorism anyone who questions official narratives about events such as 9/11, or a whole host of other examples of State Crimes Against Democracy, the more important it becomes for people to call this engineering out for what it really is: tyranny.

Details

Published on Wednesday, 01 July 2015 22:08
Platos Cave, "NIST's Questionable Collapse Initiation Sequence", playlist at Platos Cave Youtube channel (28-29 June 2015)
An effective short video series assessing the explanations given by the US National Institute of Standards and Technology (NIST) for the collapse initiations of the Twin Towers on 9/11, using footage from presentations by key 9/11 researchers. (I am pleased to say the series includes excerpts from TMR interviews with Kevin Ryan and Tony Szamboti.)
Details

Published on Monday, 29 June 2015 07:00
F. William Engdahl, "Shocking Report from Medical Insiders", New Eastern Outlook (18 June 2015)
A shocking admission by the editor of the world's most respected medical journal, The Lancet, has been virtually ignored by the mainstream media. Dr. Richard Horton, Editor-in-chief of the Lancet recently published a statement declaring that a shocking amount of published research is unreliable at best, if not completely false, as in, fraudulent.
Details

Published on Thursday, 25 June 2015 07:00
Details

Published on Saturday, 20 June 2015 13:05
Brella Productions, "Neil deGrasse Tyson discusses the universe with an 8-year old girl", Brella Productions YouTube channel (21 April 2015)
It never ceases to amaze me that some physicists insist that there are different types of nothing - that there's a real nothing, and a nothing that's really something - and that if only we could fugure out how to get from 'real nothing' to 'something nothing', then we would understand how something comes from nothing.
Details

Published on Tuesday, 16 June 2015 07:00
Details

Published on Tuesday, 16 June 2015 07:00
Two anti-TPP videos worth sharing...

Details

Published on Monday, 15 June 2015 07:00
Sputnik News, "Citi Economist Argues for Abolishing Cash", SputnikNews.com (18 April 2015)
The economy is sick. Stimulate spending. But people won't spend. Charge them for saving their money selfishly in banks. But people will stuff their cash under the matress! Well, let's just get rid of cash! Then they'll go out and buy even more rubbish that they don't really need, and we'll all be happy again. But people won't stand for that.
Details

Published on Thursday, 11 June 2015 07:00
Artists Against TTIP, "Why artists are saying No to TTIP", The Guardian (09 June 2015)
OK, well I'm an artist, and I'm against TTIP too. In fact, I'm against any corporate-fascist take-over of nation states and the subjugation of their populations.
Details

Published on Tuesday, 09 June 2015 07:00
Ulson Gunnar, "The Dangers of Human Gene Editing ", New Eastern Outlook (05 June 2015)
It is often said that if it can be imagined, it will inevitably be done. And such a sentiment could not be any truer in terms of applying genetic engineering and synthetic biology to the genomes of our planet's organisms including humans themselves.
Details

Published on Wednesday, 27 May 2015 17:26
Alvin Plantinga, Warranted Christian Belief, Oxford University Press (2000), ebook via Christian Classics Ethereal Library
This book had quite an impact upon me when I first read it several years ago, so I thought I'd let you know about the free ebook version that's been made available at the Christian Classics Ethereal Library. (Just click the above link to go to the download page.)
Details

Published on Wednesday, 27 May 2015 10:01
Details

Published on Sunday, 24 May 2015 15:11
Details

Published on Wednesday, 13 May 2015 20:48
Details

Published on Wednesday, 13 May 2015 07:00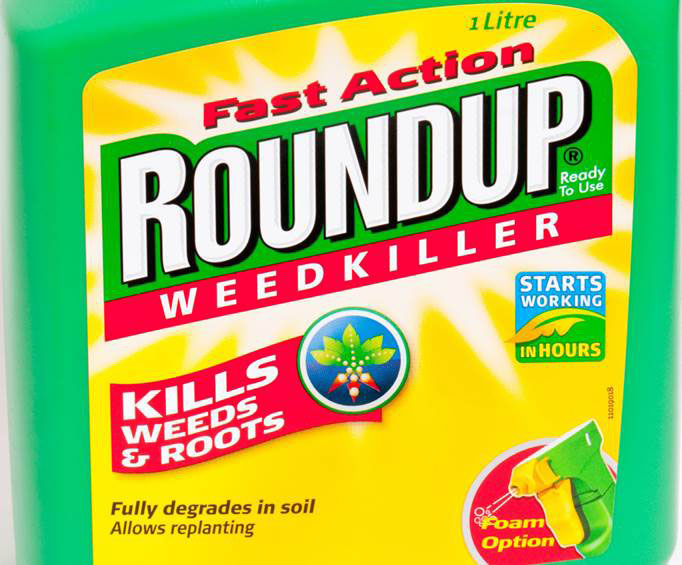 Details

Published on Thursday, 07 May 2015 17:19
The Discovery Institute, "Privileged Species", DiscoveryScienceNews YouTube channel (24 March 2015)
I saw this recently and thought it was pretty well done. It's certainly a refreshing change from the standard "science" programmes on TV, in which we're often told (or it's heavily implied) that human beings are just the accidental by-products of undirected physical processes. Maybe it's down to what you want to see through your science...
Details

Published on Monday, 20 April 2015 12:45
Simon Pardoe, "How voting 'none' in May could transform UK politics", Positive News (16 April 2015)
As this year's UK General (S)election approaches, many are wondering if there's any point in voting at all. Those who exercise their very reasonable right to abstain and decide not to 'turn up' at the polling stations, will be officially dismissed as disengaged from politics altogether (given that the establishment view of political engagement equals participation in the party-political charade). Those who protest by spoiling their ballot papers will, under UK Electoral Commission guidelines, find their political statements categorised as "voter's intention uncertain" along with those who misunderstand the voting process and vote for more than one candidate. So what's to be done?