Details

Published on Monday, 19 August 2013 20:25
Chris Floyd: "Dissent, Disappointment and Draconian Rule: Bradley Manning's Plea and the Fight to Be Human", Empire Burlesque, 15 August 2013.
Chris Floyd makes two points about Bradley Manning's mitigation plea. Noting The Guardian's comment that Manning's plea "will disappoint [his] thousands of supporters around the world, who believe he undertook a courageous act of whistleblowing because his conscience demanded it", Floyd remarks: (1) it's not what these whistleblowers are like as people that matters, it's what they've done that matters, and (2) just like all of us, Bradley Manning is a human being; he simply "

tried to mitigate his own further torture

-- but he didn't betray anyone. A plea for mercy, an apology -- however sincere or feigned -- is an entirely different thing from betrayal." *

Details

Published on Sunday, 18 August 2013 10:25
Details

Published on Tuesday, 13 August 2013 21:01
William Lane Craig: "The Kalam Cosmological Argument : Animated", Reasonable Faith (drcraigvideos on YouTube, 29 July 2013)
Dr. Wiiliam Lane Craig's formulation of the Kalam Cosmological Argument for the existence of God, now animated. Does God Exist?

1. Whatever begins to exist has a cause.

2. The universe began to exist.

3. Therefore, the universe has a cause.

Details

Published on Tuesday, 13 August 2013 09:01
Abby Martin: "Abby Martin Blasts Rachel Maddow for 9/11 Comments : Weapons of Mass Distraction", Breaking The Set, RT (breakingtheset on YouTube, 9 August 2013)
RT's Abby Martin criticises (and critiques) MSNBC's Rachel Maddow for implying that there is a link between questioning the official account of 9/11 and violence. Just for the record: I question the official story of 9/11, but I am opposed to violence, and see no connection whatsoever between asking questions and acts of violence.

Details

Published on Thursday, 08 August 2013 22:01
Tyler D
urden: "The Muslim Brotherhood: The Best Straight-To-YouTube Actors Money Can Buy?", Zero Hedge, 8 August 2013.
Not quite sure what to make this, but thought it intriguing...
Tyler Durden of ZeroHedge.com highlights a video released by LiveLeak.com purporting to show a Muslim Brotherhood "demonstration" in Egypt, in which various dramatic situations are being staged for photographers, including fake injuries and blood. As he says, we don't know if this has anything to do with the Muslim Brotherhood or not. But it does serve to remind us that deceptions like this are not as uncommon as some might think, and that we should certainly not take at face value everything we see on "the news."
Details

Published on Wednesday, 07 August 2013 23:01
Alberto Giubilini & Francesca Minerva: "After-birth abortion: why should the baby live?", Journal of Medical Ethics, 23 February 2012.
In this disturbing article published in the Journal of Medical Ethics, Alberto Giubilini and Francesca Minerva argue that it is morally acceptable to kill a newly-born baby if the reasons for doing so would have justified an abortion at an earlier stage. One might have thought that this would be limited to cases of severe handicap, which in my view would be bad enough; but no, their conclusion is that "after-birth abortion" (or "killing a newborn" as they themselves put it in their abstract) "should be permissible in all the cases where abortion is, including cases where the newborn is not disabled." *

Details

Published on Monday, 05 August 2013 10:00
Annie Machon: "UK spy agency GCHQ prostitutes itself to NSA", RT, 03 August 2013.

"From the middle of a Dutch field at the OHM 2013 fest­ival, I man­aged to do this inter­view for RT about GCHQ tak­ing large sums of money from its US equi­val­ent, the NSA." (Annie Machon)
Details

Published on Saturday, 03 August 2013 10:00
"Telecom giants give GCHQ unlimited access to networks, develop own spyware – Snowden leaks", RT, 02 August 2013.

"Major telecom companies have been assisting the UK intelligence agency GCHQ by granting access to all the traffic passing through their fiber-optic cables – and by developing Trojan software, leaked papers obtained by German media reveal."
Details

Published on Saturday, 03 August 2013 09:55
Madison Ruppert: "FBI employs hackers, has software that can remotely activate cell phone, laptop microphones and more", EndTheLie.com, 02 August 2013.

"A new report reveals that the FBI directly employs multiple hackers who create custom surveillance software for the bureau, some of which is capable of remotely activating the microphones on cell phones and laptops, among other features." *

Details

Published on Saturday, 03 August 2013 09:50
"NSA Collects 'Word for Word' Every Domestic Communication, Says Former Analyst", PBS, 01 August 2013.
"Judy Woodruff sits down with two former NSA officials [Russell Tice and William Binney] who blew the whistle on what they said were abuses at the NSA, along with that agency's former inspector general, to talk about whether that secretive agency is recording all domestic calls in the U.S."
Details

Published on Friday, 02 August 2013 09:25
Tom Gara: "64,019 Searches: A Dark Journey Into My Google History", The Wall Street Journal, 02 August 2013.
"Imagine there's a list somewhere that contains every single webpage you have visited in the last five years. It also has everything you have ever searched for, every address you looked up on Google Maps, every email you sent, every chat message, every YouTube video you watched."
Details

Published on Thursday, 01 August 2013 13:25
Andrew Gavin Marshall: "Global Power Project", AndrewGavinMarshall.com, 12 June 2013 onwards.
"The Global Power Project, an investigative series produced by Occupy.com, aims to identify and connect the worldwide institutions and individuals who comprise today's global power oligarchy. By studying the relationships and varying levels of leadership that govern our planet's most influential institutions — from banks, corporations and financial institutions to think tanks, foundations and universities — this project seeks to expose the complex, highly integrated network of influence wielded by relatively few individuals on a national and transnational basis. This is not a study of wealth, but a study of power."
Details

Published on Wednesday, 31 July 2013 21:25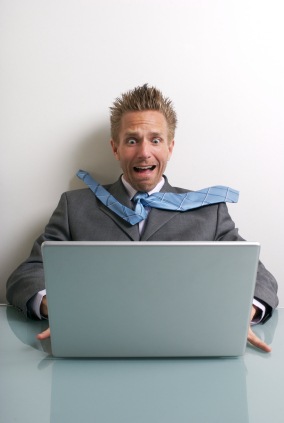 Chris White: "When I Tell People About the NWO They Think I'm Crazy. What Should I Do?", Nowhere To Run (ConspiracyClothes.com), 04 February 2013.
Chris White: "Continuing with the FAQ series, I answer one of the most common questions from new "truthers." There are many ways to answer this question so I took my time and tried to do so in a biblical way. I hope it helps anyone experiencing "Short Term New World Order Freak Out Syndrome." "
Details

Published on Sunday, 28 July 2013 10:25
Michael J. Kruger: "The Complete Series: Ten Basic Facts About the NT Canon that Every Christian Should Memorize", Canon Fodder (MichaelJKruger.com), 02 March - 22 July 2013.
"For the last month or so, I have been working through a new series on the NT canon designed to help Christians understand ten basic facts about its origins." (Kruger)

Details

Published on Saturday, 27 July 2013 10:25
Michael Snyder: "It Is Happening Again : 18 Similarities Between The Last Financial Collapse And Today", TheEconomicCollapseBlog.com, 25 July 2013.
"If our leaders could have recognized the signs ahead of time, do you think that they could have prevented the financial crisis of 2008? That is a very timely question, because so many of the warning signs that we saw just before and during the last financial crisis are popping up again."
Details

Published on Thursday, 25 July 2013 10:25
Hena Daniels & Maggies Lohmiller: "DOT officials trying to stop 9/11 graffiti on bridges, overpasses", WFSB, Hartford CT., 22 July 2013.
"Some graffiti popping up on highways has a lot of people talking, and the state isn't too happy about how a group of vandals are trying to get their message across."
"When people drive around central Connecticut, it's hard to miss some of the graffiti popping up on bridges, overpasses and road signs that says "9-11 Truth," "W-T-C" and "Building 7."
Details

Published on Tuesday, 23 July 2013 10:25
Chris Woods: "Exclusive: Leaked Pakistani report confirms high civilian death toll in CIA drone strikes", The Bureau of Investigative Journalism, 22 July 2013.
"A secret document obtained by the Bureau reveals for the first time the Pakistan government's internal assessment of dozens of drone strikes, and shows scores of civilian casualties."
"Of 746 people listed as killed in the drone strikes outlined in the document, at least 147 of the dead are clearly stated to be civilian victims, 94 of those are said to be children."
Details

Published on Wednesday, 17 July 2013 10:25
Patrick Henningsen: "NSA is more than just a spy network, it's global fascism", RT, 16 July 2013.
"Despite the size and scope of Edward Snowden's NSA whistleblowing, there's little sign of Washington DC changing its practices, and even less of an indication that any of its European allies will actually hold it to account."
"The horrible irony here is too obvious to ignore: the US government, through its NSA, is giving away taxpayer dollars so these corporations can profit from handing over all of your personal communications and data."
Details

Published on Tuesday, 16 July 2013 19:25
Netfa Freeman: "The Search for Snowden : Assaults on Sovereignty & Diplomatic Immunity", Land Destroyer Report, July 2013.
"Apparently the phrase "blood is thicker than water" compares to the Imperial ties that bind NATO, where the history of European colonial collusion runs thicker than internationalist ethics and treaties. The recent brushing aside of the Vienna Convention on Diplomatic Relations by France, Spain, Italy, Portugal, and US that endangered the life of Bolivian president Evo Morales should be at least a reminder to the people of Africa, Asia and Latin America. It demonstrates that only a radical and transcontinental transformation can abolish the vestiges of European colonialism and white supremacy."
Details

Published on Monday, 15 July 2013 10:25
PaulCraigRoberts.org: "Coup d'etat", 13 July 2013.
"The American people have suffered a coup d'etat, but they are hesitant to acknowledge it. The regime ruling in Washington today lacks constitutional and legal legitimacy. Americans are ruled by usurpers who claim that the executive branch is above the law and that the US Constitution is a mere "scrap of paper." "