Details
Details
Details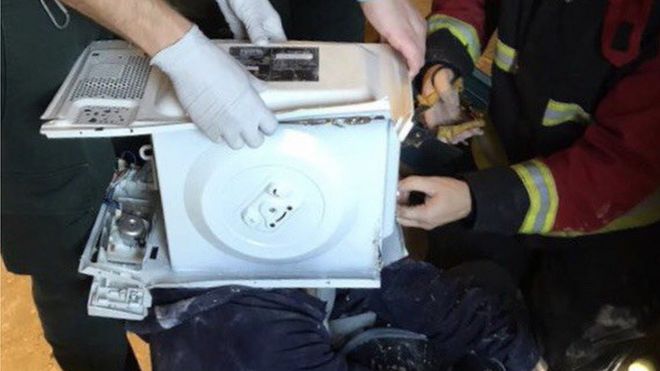 "Man Cements Microwave to Head in Wolverhampton", BBC News (07 December 2017)
I really am warming to the BBC these days. Some of these reports are actually worth reading! And thank goodness there are still people in the world who make these kinds of embarrassing mistakes. I know it wastes the emergency services' time, but wouldn't life be duller without them?
Details
Kelly James Clark, "Alvin Plantinga and the Revival of Religious Philiosophy", Huffington Post (05 August 2017)
I came across this short article while writing the show notes for the conversation with Jonathan McLatchie, and I thought I would just flag it up here. Plantinga has had quite an influence on me (as you probably know), ever since I read his book
The Nature of Necessity
about 15 years ago. I'm sure I didn't understand it all, but I'm also sure that what I did understand "blew my mind" as we say. You have been warned...
Details
Details
Ron Paul, "Is North Korea Really a 'State Sponsor of Terrorism'?", © Ron Paul Institute (27 November 2017)
President Trump announced last week that he was returning North Korea to the US list of "state sponsors of terrorism" after having been off the list for the past nine years. Americans may wonder what dramatic event led the US president to re-designate North Korea as a terrorism-sponsoring nation. Has Pyongyang been found guilty of some spectacular terrorist attack overseas or perhaps of plotting to overthrow another country by force?

Details
"Meet the World's Most Ambitious Satanic Priest", Zinc YouTube Channel (01 March 2017)
You know me. I'm not in the business of sensationalism. (If I was, I'd have A LOT more followers.) So, I'm not about to offer you an over-the-top rant about child sacrifice and Satanic plots to take over the world. But I am bothered by this.
Details
Robert Parry, "Did Al Qaeda Dupe Trump on Syrian Attack?", Consortium News (09 November 2017)
This is important. Unfortunately I can't access the document that Robert Parry links to—(I regularly have difficulty accessing files via Google Drive and other file-sharing services)—but judging by what he says about it, this could be very significant news. According to Parry, there is evidence to suggest that Al Qaeda carried out the Idlib gas attack in April 2017 in order to blame Syrian forces, thus renewing western resolve against Assad.
Details
BBC News, "Donald Trump face found in Jarrow dog's ears", BBC News (06 November 2017)
Unfortunately I can't show you the actual photograph for copyright reasons, but I do highly recommend that you click through to see it on the BBC website. I'm not sure if there's any significance to this, but at least we have an example of the BBC reporting real news.
Details
Details
Finian Cunningham, "JFK Files: Cover-Up Continues of President's Assassination", © Strategic Culture (28 October 2017)
The murder of President John F Kennedy 54 years ago has been described as the "crime of the century". If US and Western news media cannot discuss this seminal event openly and honestly, let alone investigate it, then what does that say about their credibility?

Details
Details
Mark Campbell: Bowler or Fez Film Reviews (YouTube channel) (19 October 2017)
It's certainly not your run-of-the-mill film review. Mark Campbell's* new "Bowler or Fez Film Reviews" present what may be the shortest and most succinct responses imaginable to the cinematic creations of the celluloid world.

Details
"WTC 7 Evaluation Presentation by Dr. Leroy Hulsey", University of Alaska Fairbanks (06 September 2017)
No doubt many of you will already be familiar with this presentation; it's been available for a couple of weeks by now. But I thought it important enough to highlight anyway, because in this talk Dr. Leroy Hulsey (Chair of UAF's Civil and Environmental Engineering Department) presents the findings of his research group that World Trade Center Building 7 did not come down as a consequence of office fires, contrary to the findings of NIST (the US National Institute of Standards and Technology). That is a significant finding.

Details
Details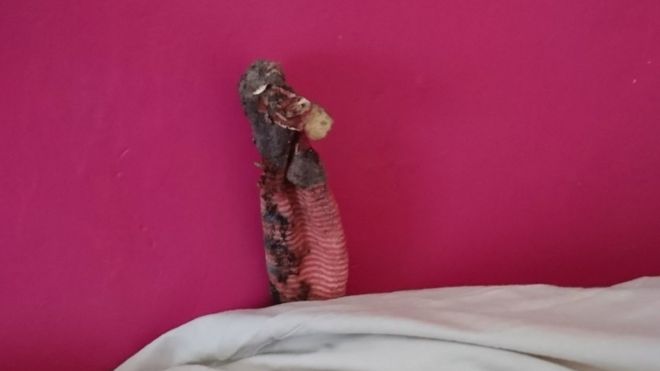 "RSPCA called to rescue lizard that turns out to be a sock", BBC News (14 September 2017)
Sometimes one doesn't know what to say about a news item. One simply notes its existence and hopes that interested readers will follow through and gain at least an equal sense of satisfaction from the shared experience.

Details
"Jacob Rees-Mogg Outwit Piers Morgan and Susanna Reid", Good Morning Britian, ITV (06 September 2017)
Yes, I know this isn't the headline that ITV gave this excerpt from their Good Morning Britain interview with MP (and PM-possible) Jacob Rees-Mogg. They preferred: "Jacob Rees-Mogg Admits That He Opposes Abortion and Same-Sex Marriage", but I can call it what I like, so I have.
Details
Details
James & Eliot, "Liz Harman on Abortion", Philosophy Time YouTube Channel (25 July 2017)
Quite frankly, I find this rather disturbing. This lady is a lecturer in philosophy at Princeton University, who specialises in Ethics, and who is (according to her CV [external PDF]) competent in Epistemology, Metaphysics and Political Philosophy. Yet (judging by her performance in this interview) she seems to have no qualms about using circular reasoning to justify her views on abortion. Oh, but I forgot... we're supposed to lament the fact that people are becoming increasingly distrustful of "experts" these days.
Details
"1953 Iran Coup: New U.S. Documents Confirm British Approached U.S. in Late 1952 About Ousting Mosaddeq", US National Security Archive (08 August 2017)
"Washington, D.C., August 8, 2017 – The British Foreign Office approached the Truman administration on more than one occasion in late 1952 to propose a coup to overthrow Iranian Prime Minister Mohammad Mosaddeq, according to freshly declassified State Department documents. Posted today for the first time, two previously Top-Secret memoranda from senior officials at State refer to a series of communications and meetings beginning in October 1952 in which British officials tried to win U.S. approval of Mosaddeq's ouster."
Copyright © 2023 The Mind Renewed : Thinking Christianly in a New World Order.
All Rights Reserved.